Schools & Teachers
School Field Trips 2022–23
The Santa Barbara Museum of Natural History and Sea Center offers experiential, NGSS (Next Generation Science Standards)-aligned school programs for elementary, middle school, and high school classes. Live, interactive programs are available in person at the Museum and Sea Center, and online via Zoom.
Booking for winter and spring 2023 opens on November 2, 2022 at 9:00 AM.
Click here to start booking.
Are you interested in a self-guided visit for your kids' or teen group?
We are delighted to be able to offer special rates for self-guided children's and teen groups during the school year in the afternoon.
Request a visit for your kids' or teen group here.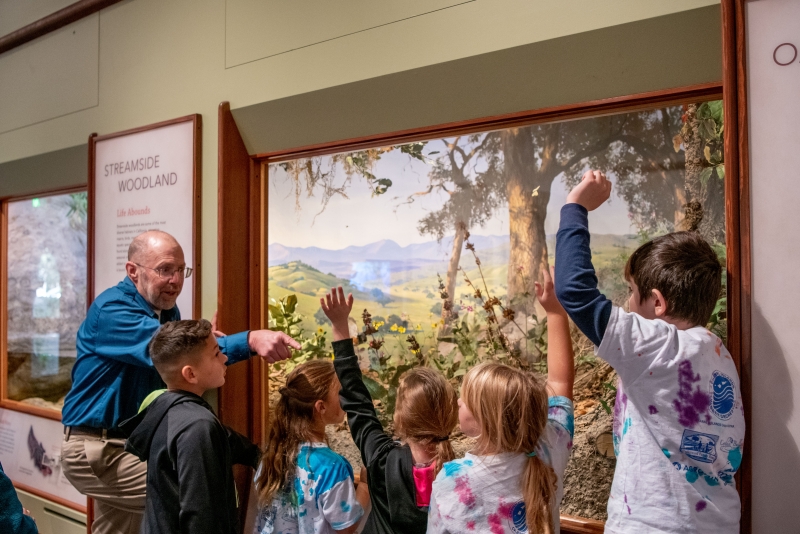 Nature Collection Lending Library
For information on our educational loan service, visit the Nature Collection page.