Schools & Teachers
Now accepting bookings for virtual visits through August 11, 2021
K-12 Groups
Home Schools
Extracurricular Groups
Alternative Schools
Here's what teachers are saying about our programs.
"Great presentation! Engaging and entertaining–our kids loved it! The quality of the presentation and organization of the content was so much more than I was expecting! They used Zoom features to their maximum potential to make this information exciting for the kids."
–Angelica, kindergarten/first grade homeschool teacher
"Such a well put together program for fun virtual learning! We are longing for some normalcy and sense of school and this was the perfect solution! They loved it. They thought the whole experience was fun and didn't quite realize all the learning they were doing."
–Jeanne, second grade teacher
"Once again and same as always, SBMNH and Sea Center staff have knocked it out of the park. Charlotte, your presentation today was awesome, and I'd venture to say it was on the level of performance art! Thank you both so much for hosting my class, and thanks to the Museum Access Fund for making this opportunity possible to our students. The Museum and Sea Center are fortunate to have pros such as you."
–Conrad, second grade teacher
"I like how the specific focus was given to aspects of the museum and how the exhibit supported learning about Chumash life–the musical instruments piece was great. This is not an area–music–that I typically cover so it was a nice addition to my unit. The staff were also friendly, organized and thorough. I appreciate the scholarship opportunity. We would have not been able to experience this presentation without a scholarship."
– Jennifer, third grade teacher
"Thank you so much for the incredible virtual field trip today. I am already receiving positive feedback from families. You did a fantastic job keeping everyone engaged and interested in the content! The use of breakout rooms to model biodiversity was fantastic! I was very impressed."
–Jessica, fifth grade teacher
"Please share with all involved...We had presentations from [a much larger marine science institution] earlier. SBMNH and the Sea Center's presentation is 100% better. Thank you!!!"
–Jessica, sixth grade teacher
Are you ready to feel this excited? Check out our list of programs here.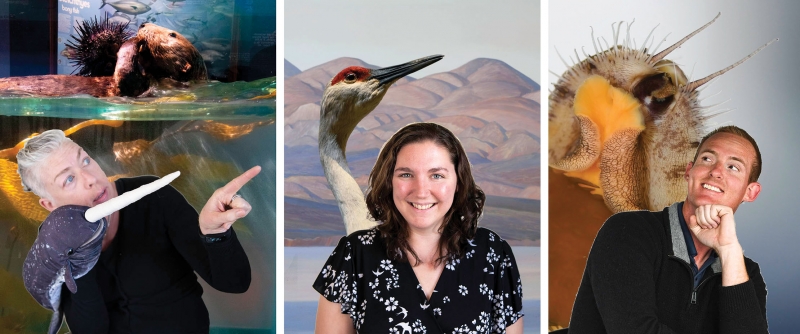 Nature Collection Lending Library
For information on our educational loan service, visit the Nature Collection page.