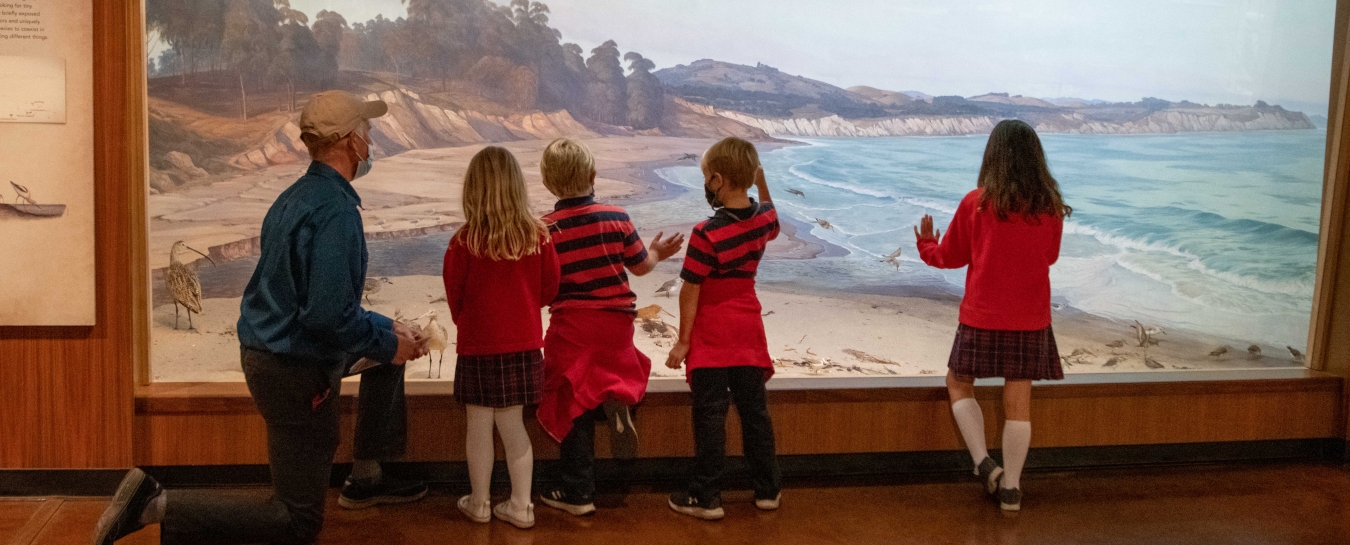 Field Trips at the Museum
Registration for fall 2022 field trips will become available Monday, August 22.
All field trips at the Museum include:
An Outdoor Nature Exploration experience in our Museum Backyard
OR
An astronomy-themed Planetarium show
OR
An NGSS-aligned, interactive Museum Lab
AND
A Museum Mystery Tour where students work together in groups to solve important science questions using our galleries and exhibits as resources.

All field trips include a scientific snack break in our Prehistoric Forest, where students can stretch their legs and meet some dinosaurs.