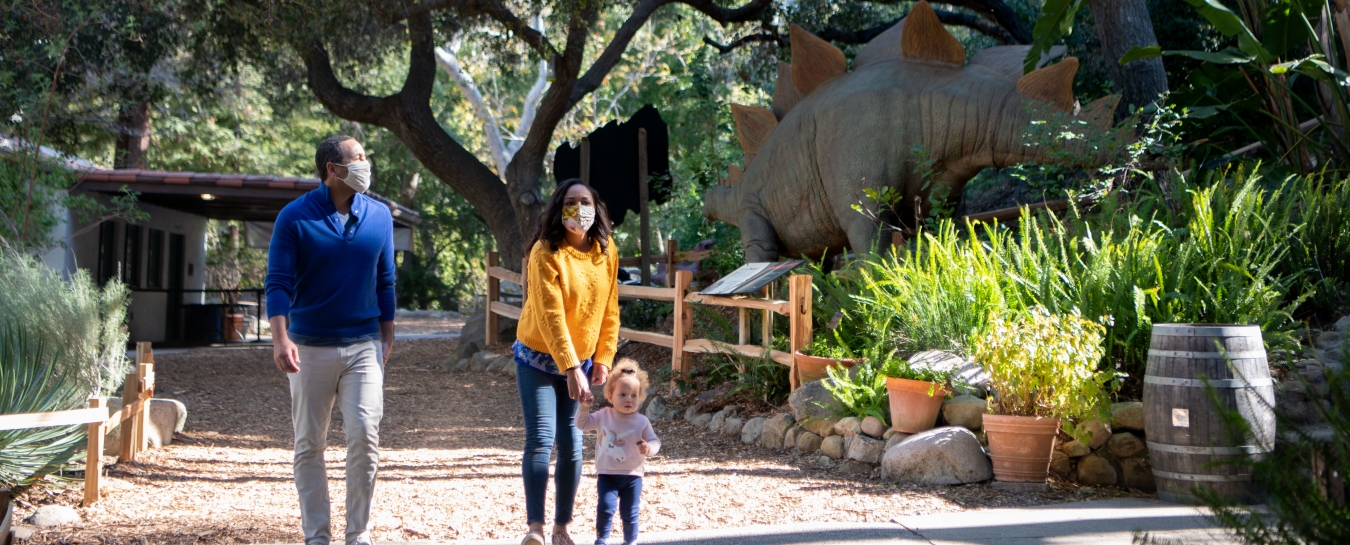 Members-only Outdoor Quiet Hour
At the Museum
September 2, 2021 / 9:00 AM–10:00 AM
Thursdays in September
Savor the serenity of the Museum's outdoor exhibits* without the crowds. Bring a coffee and let your mind wander. Enjoy the tranquil space of the Museum Backyard, where a naturalist will engage and inspire you. Be the first to hear the dinos roar when their alarm clock goes off at 10:00 AM.
RSVP your attendance to membership@sbnature2.org.
Member Appreciation Month Events
Not yet a member?
Join today to enjoy free family-friendly events and special perks as our way of saying thank you for supporting us.
*Indoor exhibits (and Butterflies Alive! through September 6) open at 10:00 AM.