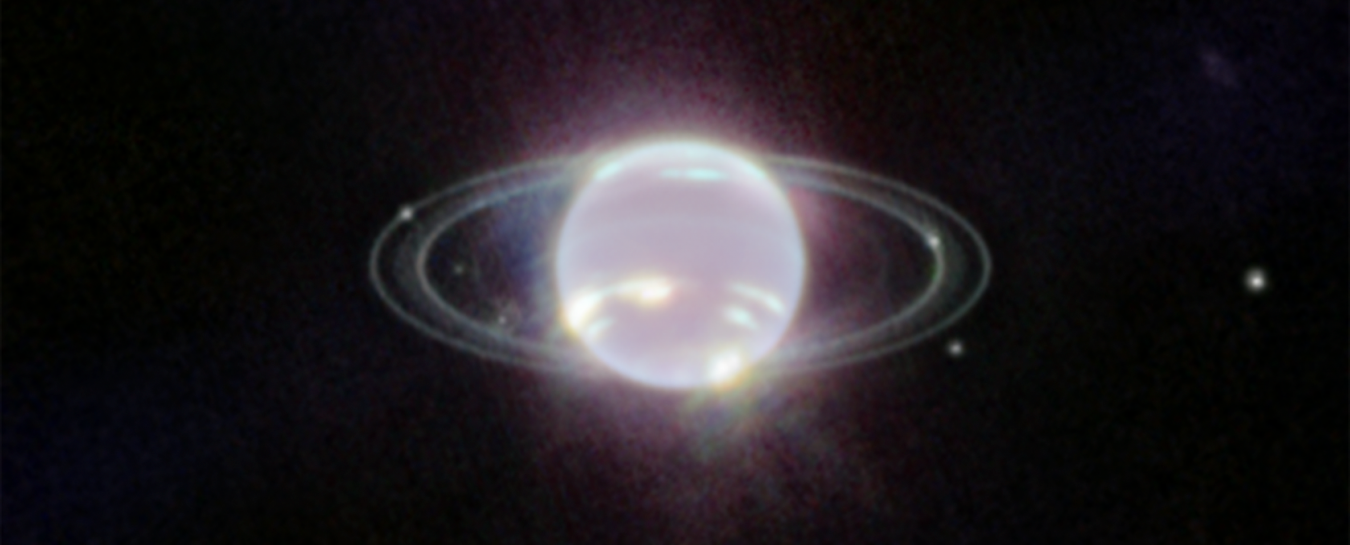 James Webb Space Telescope Expert Panel
October 13, 2022 / 11:00 AM–12:00 PM
The James Webb Space Telescope continues to wow us with astronomical images, revealing more than ever about distant phenomena and the history of the universe. Come find out more at the Museum! We'll be hosting a NASA-led expert panel via live webcast in Farrand Auditorium on Thursday, October 13 at 11:00 AM. Attendees can submit questions to the pool in this nationwide Q&A about one of the greatest scientific achievements of our time! You can also learn more about the James Webb Space Telescope in our new planetarium show, "Cosmic Webb: The Universe As Never Seen Before," Saturdays and Sundays at 3:00 PM.
The expert panel and planetarium shows are included with Museum admission.
There's more to space at the Museum: check out all our Astronomy Programs.
Image of Neptune by NASA, ESA, CSA, STScI