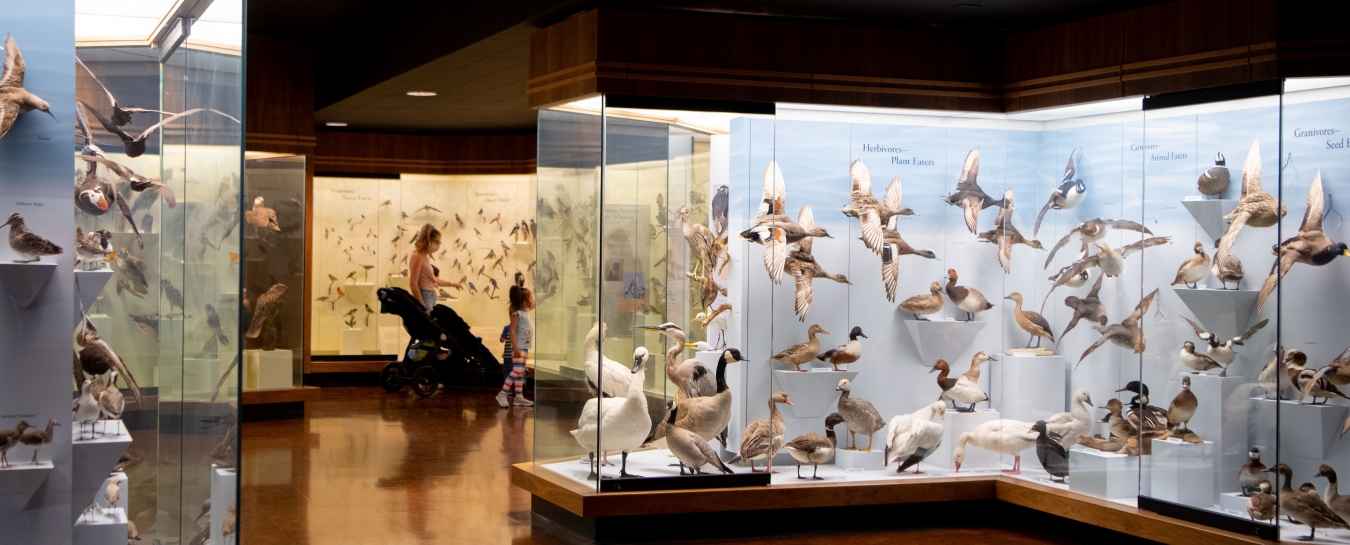 Bird Hall
The Dennis Power Bird Diversity Hall and Bird Habitat Hall
Ongoing
There are actually two bird halls, connected to each other. One is the Dennis Power Bird Diversity Hall, where all the birds of our region are displayed in a way that helps you appreciate their wonder and beauty. This Hall also provides the perfect way to identify any bird you've seen in the field by comparing its markings with the hundreds of beautifully taxidermied specimens on display.
Just a few steps beyond is the Bird Habitat Hall, where dozens of species are displayed in their native habitats. This entire hall was updated in 2018, with new stories, new interactives, and some of our favorite touchable objects. There's even a place where you can learn to dance like a crane!
The dioramas in the Bird Habitat Hall are remarkably life-like; so much so that they'll remind you of places you've been. Actually, all of our dioramas are based on real-world locations that you could actually explore in the wild. We'll even give you directions!