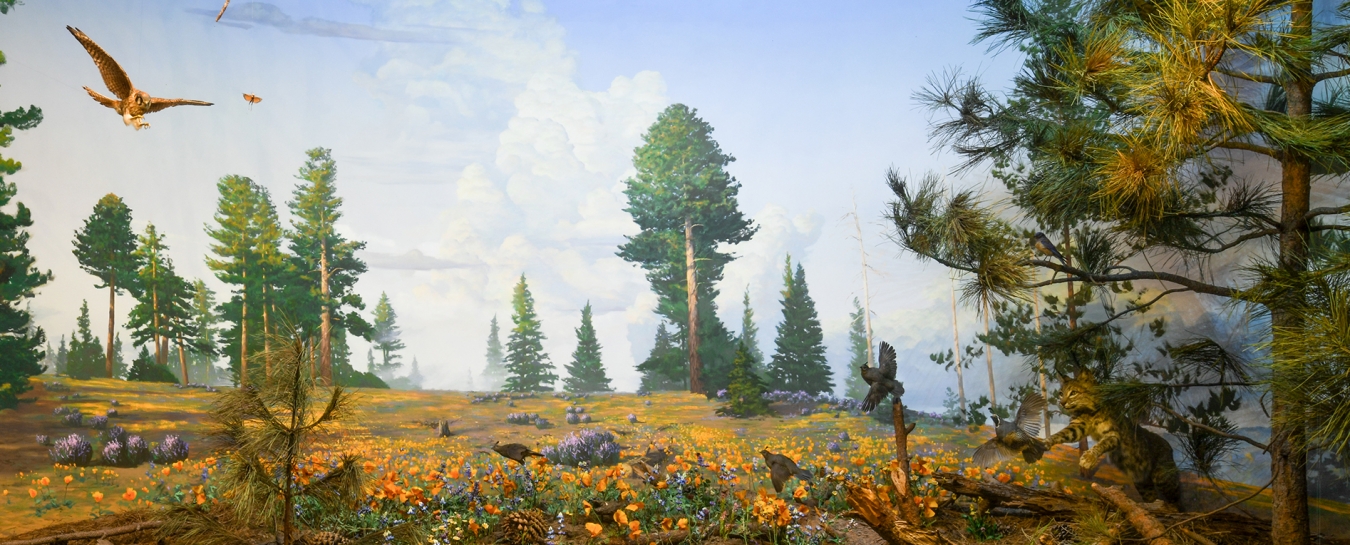 Santa Barbara Gallery
Ongoing
The Santa Barbara Gallery celebrates the magnificent natural setting of our region, the physical and biological processes that shaped it, and the role of humans in past and future conservation. The story unfolds in three interlinked storylines:
"Life Abounds" – The Santa Barbara region is a globally important ecological treasure. Life here is diverse, unique, plentiful and of course, beautiful. Our Mediterranean climate and unusual geology set the stage for an equally unusual and precious ecology. The more you know, the more you can appreciate our region.
"The Science of Our Changing Planet" It's a beautiful world, but there are challenges to be faced. This thread shares what science has to say about climate change regionally and globally. We provide reliable scientific knowledge while continuing our mission of serving as a trusted resource for the science behind the current and future state of our natural world.
"Habitats and Destinations" Despite changes in the ecology of our region, the habitats portrayed in our dioramas all still exist. We show you why they're special, what species live in them, and even give you directions so you can explore similar habitats for yourself. Use this space to plan your trip, or to dig deeper into lifestyles of the wildlife that call these places home.