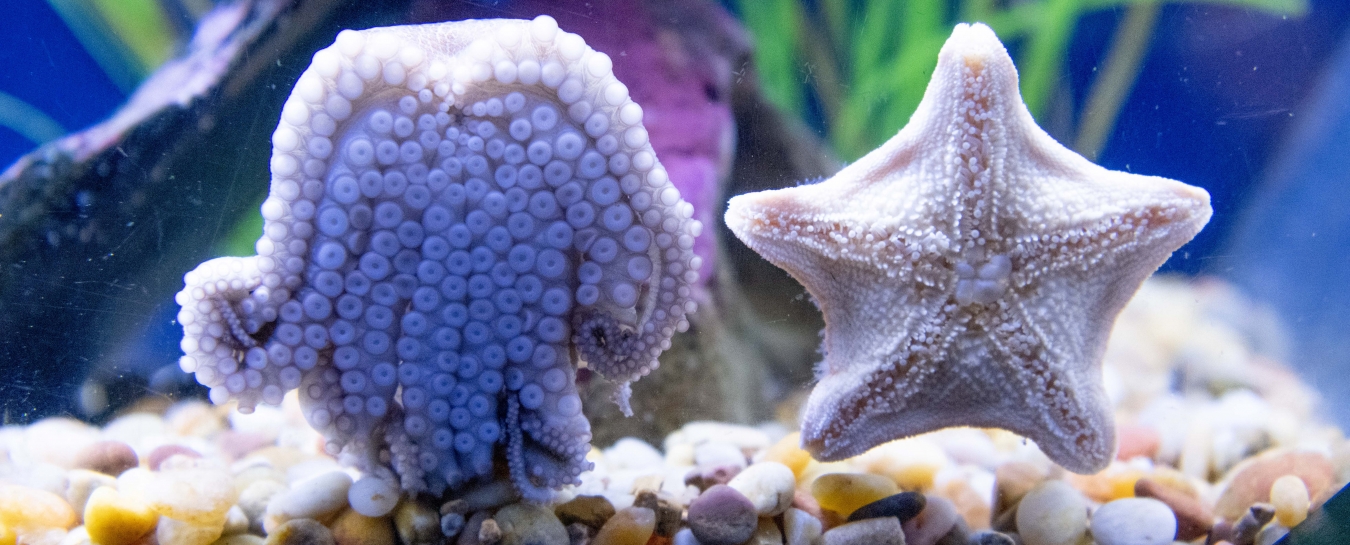 Sea Center
Discover the wonders of ocean life at the Santa Barbara Museum of Natural History Sea Center. Located on historic Stearns Wharf, this highly interactive regional aquarium offers you close encounters with marine animals from the Santa Barbara Channel. In addition to permanent exhibits, the Sea Center hosts unique events and special educational programming. The Sea Center is proud to participate in the White Abalone Captive Breeding Program, which is working to bring this endangered marine snail back from the brink of extinction.
One visit is not enough
The ocean is dynamic and each day is different. Come back to discover more! Members receive free admission all year long.
Sea Center Volunteer Opportunities
Sea Center Event Rental Information