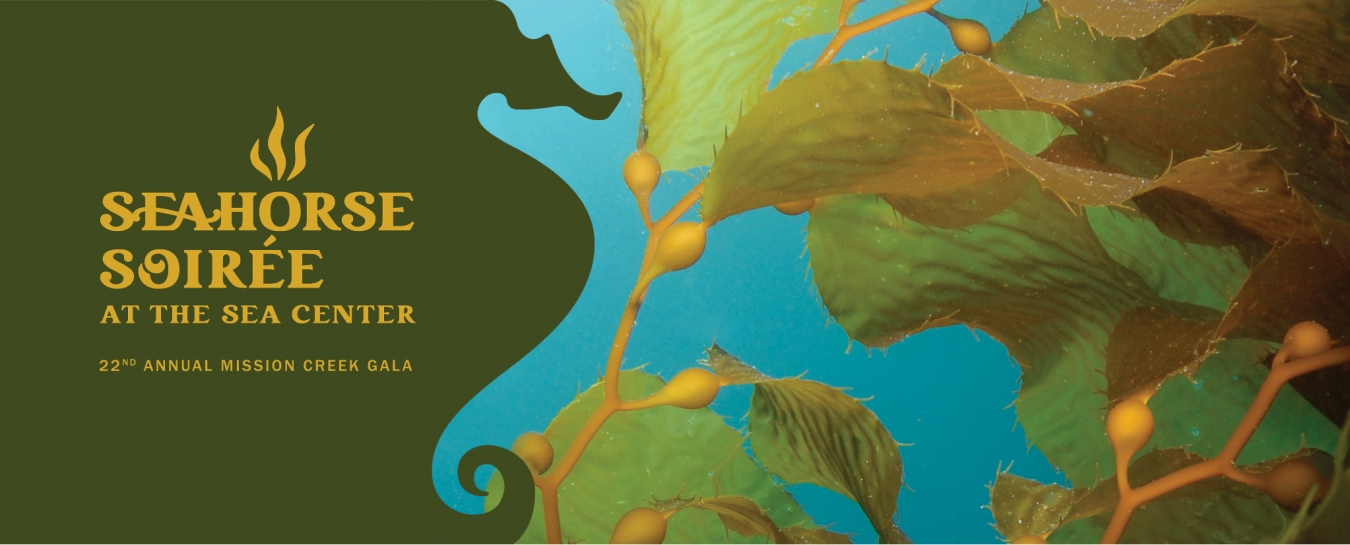 Annual Mission Creek Gala
The Santa Barbara Museum of Natural History presents the 22nd annual Mission Creek Gala.
The Seahorse Soiree will be held on Saturday, April 30, 2022 at the Sea Center on Stearns Wharf.
The Museum inspires a thirst for discovery and a passion for the natural world and is committed to providing exceptional educational programs for the Santa Barbara community.
Our annual Gala has raised more than six million dollars for school programs since 2000.
Table Sponsorship Opportunities
Biodiversity Bosses $10,000
Table for ten guests, private wait staff, champagne service, Museum Patron memberships for guests


Sea Floor Stewards $7,500
Table for ten guests, private wait staff, Museum Patron memberships for guests


Habitat Heroes $5,000
Table for eight; Museum memberships for guests


Channel Champions $1,500
Tickets for two guests


Butterfly Dinner $10,000
You have the opportunity to purchase a gourmet dinner and wine for ten guests in the beautiful Butterfly Pavilion (mutually agreeable date summer 2022).
Seahorse Soiree Honorary Committee
Stacey Byers
Carolyn Chandler
Sheri Eckmann
Venesa Faciane
Elisabeth Fowler
Heather Hambleton
Ken Kelly
Annette Kowblansky
Bobbie Kinnear
Patty MacFarlane
Nancy Martz
Nanette Nevins
Susan Parker
Holly Pieretti
For more information contact Caroline Baker at 805-682-4711 ext. 109 or cbaker@sbnature2.org.