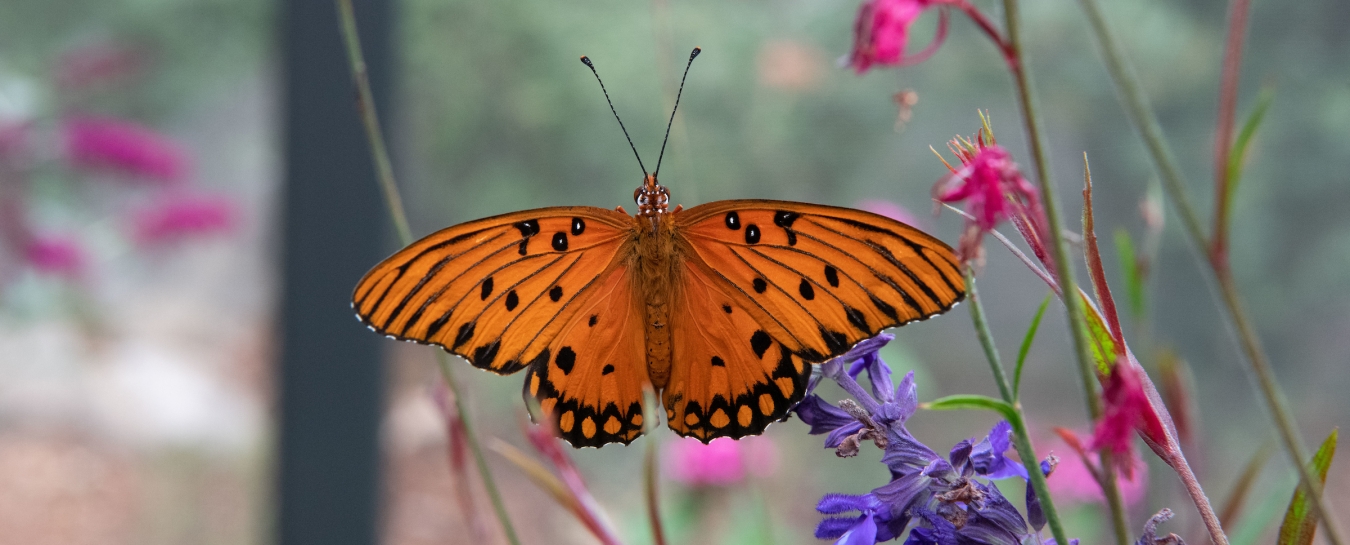 Sponsor a Butterfly

You're invited to support the Museum's reopening and the return of Butterflies Alive! by becoming a butterfly sponsor…
Your summer 2020 sponsorship:
helps provide important financial support for Museum programs and exhibits.
provides you with special recognition on the Wall of Wings.
strengthens our mission of connecting people to nature for the betterment of both.
ensures that the Museum continues as a community treasure and science resource.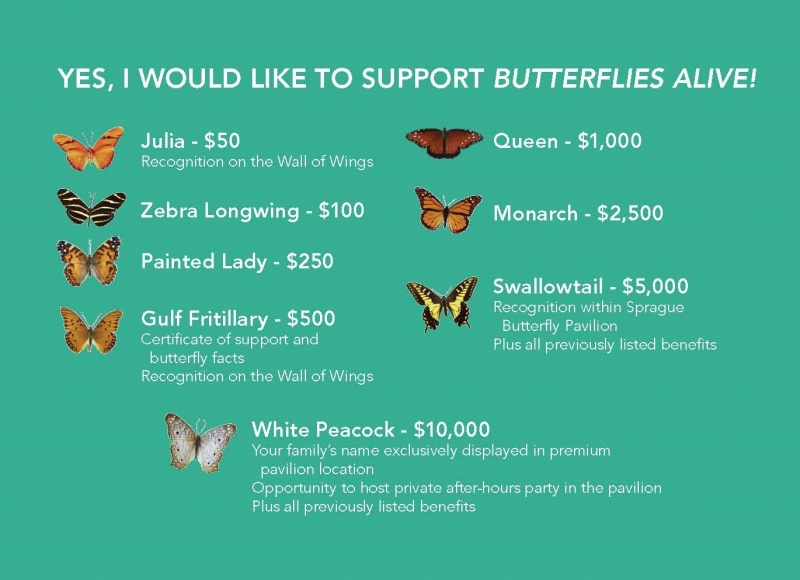 Questions? Contact the Development Office at 805-682-4711 ext. 110 or sclement@sbnature2.org.