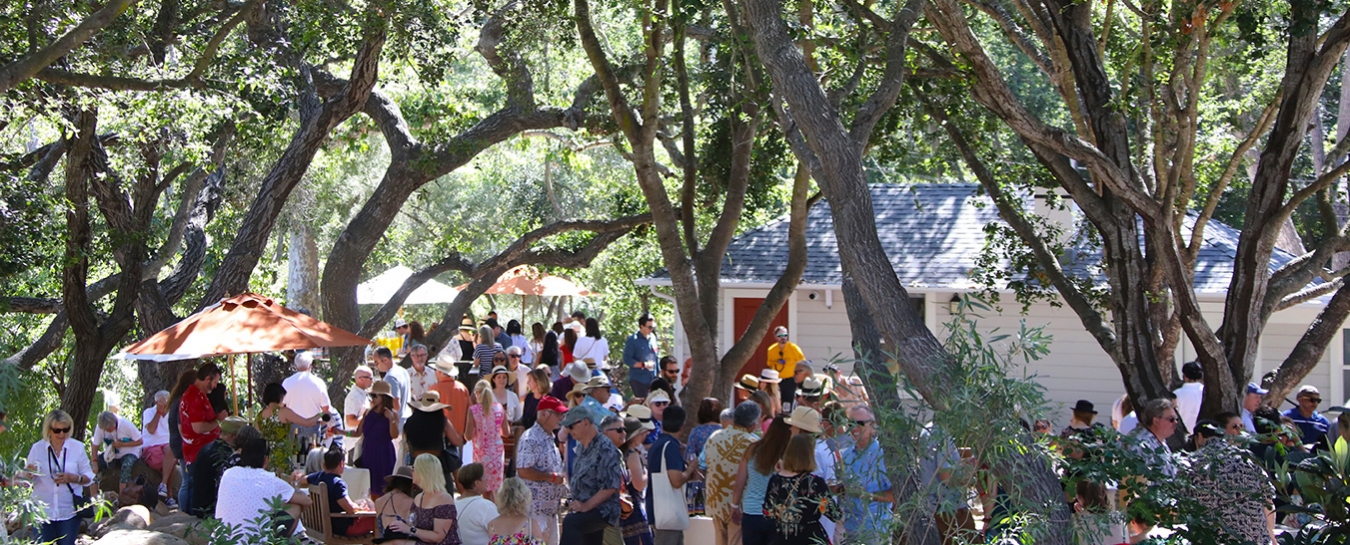 Annual Fundraising Events
The Museum hosts several significant fundraising events each year that provide important support of our education, exhibits, research, and curatorial programs. These fun and inspiring events include an elegant gala, a beautiful afternoon of premier wine and food tasting, the opportunity to purchase stunning landscape art, and a festive shopping spree from around the world. They also provide great opportunities to engage with like-minded Museum fans and make new friends.
Please join us for:
▸The Artist's Table, September 27, 2019
Note: Artwalk will return in 2020. 
▸Folk & Tribal Arts Marketplace, December 6-8, 2019
▸Mission Creek Gala, March 7, 2020