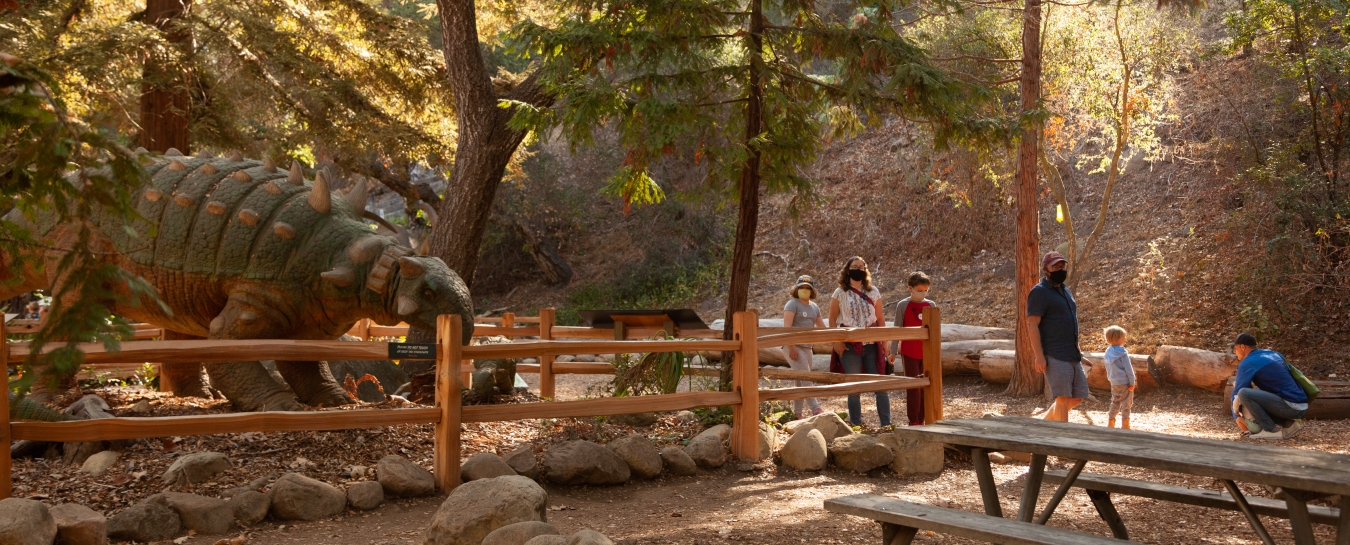 Members-only Hours on the Museum Grounds
At the Museum Grounds
September 21, 2023 / 9:00 AM–10:00 AM
Thursdays in September (7, 14, 21, 28)
Experience the Museum Backyard and Prehistoric Forest without the crowds at special Members-only hours every Thursday in September. Get an early start to the day and stroll along the banks of Mission Creek as the dinosaurs roar, or enjoy the Backyard's kid-sized creek. Indoor exhibits will be closed; this is a special time to enjoy being outside.
RSVP your attendance to membership@sbnature2.org.
Check out more Members-only benefits during September, Member Appreciation Month.