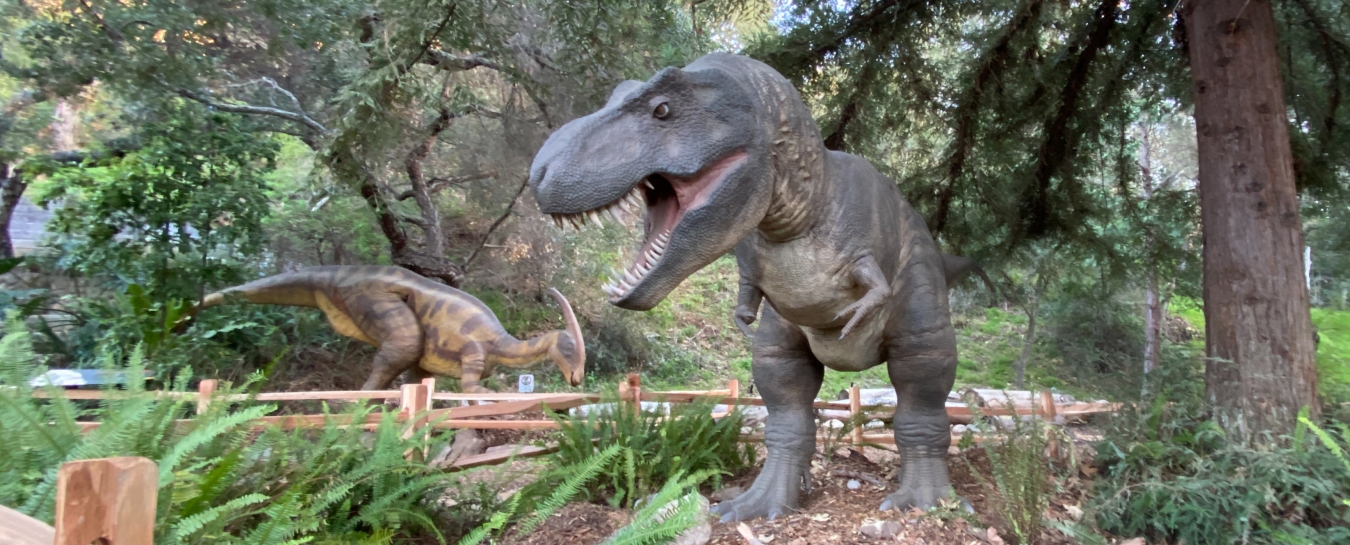 Donuts with the Dinos
At the Museum
September 19, 2021 / 9:00 AM–10:00 AM
PLEASE NOTE THE EVENT HAS REACHED MAXIMUM CAPACITY
Member Appreciation Breakfast

Members are invited to attend our annual Member Appreciation Breakfast. Enjoy delicious donuts generously sponsored by Spudnuts. Take in some private time in Prehistoric Forest, the Sukinanik'oy Garden, and the Backyard* before the Museum opens to the public. This light breakfast also includes coffee and juice.
Information: lorsua@sbnature2.org or call 805-682-4711 ext. 114.

Member Appreciation Month Events
Not yet a member?
Join today to enjoy free family-friendly events and special perks as our way of saying thank you for supporting us.
*Indoor exhibits open at 10:00 AM.